Topic: Simple Guide On How To Repiar Corrupted Sd Cards And Flash Drives
Share this with family & friends...
Skip to comments
Learn how to repiar your corrupted Sd Cards and flash drives with the few tips that's been written below, this is not a magic but a tip that's has undergone different processes. Follow the article to know more about fixing corrupted sd cards and flash drives.
Technology has made it easy for we humans in terms of transferring heavy details that can't be moved through emails, that's why we have different portable storage devices to help us out and an example are our memory cards(Sd Cards), Hard disks, and flash drives. This are created to help us out in terms of moving heavy details but sometimes this drives get corrupted and it makes us loose vital informations, so today I'll be revealing ways in which you can Repiar Corrupted Sd Cards and Flash Drives
How To Repiar Corrupted Sd Cards And Flash Drives
This methods are very easy and straightforward only if you take a chill pill and implement them accordingly, so let's get started
Method 1. Troubleshooting
One of the best advisible ways to quickly fix any kind of hardware issues on computers, if you wanna troubleshoot it very easy and all you need to do is navigate to Control Panel>Hardware and Sound>Configure a Device then follow the instructions you see on your screen.
Method 2. Updating The Divers
This method is very important and it pays off, sometimes when a driver doesn't get recognised on our computers, not having an updated version of that specific device driver may be the cause for this, there's a step that's gonna teach you how to update windows drivers and they're written below.
Step 1. Open start menu and type devmgmt.msc in the search box, after that, you'll see device manager.
Step 2. Expand universal serial bus controllers, from here you'll see list of unrecognised devices listed as Unknown Devices
Step 3. Now right click on any unknown device and update it driver, and you can also update all unknown drivers since you don't know which one is causing the problem you're facing.
Method 3. Reinstalling Drivers
This step is very simple all you need to do is navigate to your universal serial bus controller, then insert your usb pen drive, it will show all drivers that's related to the device you inserted, refresh the drivers list, and if you see a driver displaying error, right click on it and uninstall it, if you have a copy of it you can install it back your self or downlaod the drivers.
Method 4. Assigning Different Drive Letters
At times an usb drive becomes inaccessible not because its corrupted but can't be accessed due to the fact that the computer we are plugging it to finds it difficult to recognise the drive letter, here's how to fix it.
Step 1. Connect your flash drive or any drive you're using, connect it to your pc, now do a right click on my computer icon and select Manage
Step 2. Click on disk management, the proceed to next step
Step 3. Now click on the drive you wish to change it drive letter, right click on it and select Change Drive Letters And Paths
Step 4. Now select any drive letter of your choice from the drop_down menu, and that's all about this method.
Method 5. Using CMD
Step 1. You need to connect your sd card or flash drive to your computer, and make sure to disconnect any connected drives.
Step 2. Now press the windows button and then type cmd and then press enter. Now type DISKPART in command prompt and pop up will appear asking you for permission, click on Ok.
Step 3. Now type list disk there, and you will see all the disk will get listed there. Now there you will see your external drive, note down its disk number.
Step 4. Now type select disk disk_number (for ex-select disk 1) and press enter.
Step 5. Now type clean and press enter.
Step 6. Now type create partition primary and then press enter.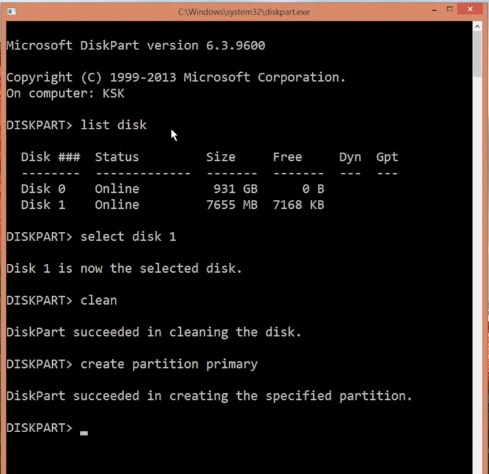 Step 7. Now type active and press enter.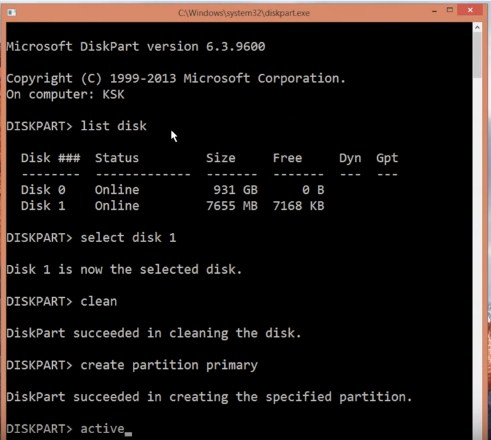 Step 8. Now enter the command select partition 1.
Step 9. Now type format fs=fat32 and press enter.
This process will take some minutes to get it done, after a while you'll see a summary telling you it's successful, now you can use your sd card or flash drive again.
Thats all on how to repiar Corrupted Sd Cards and flash drives, like I said, this steps are very straightforward only if you chill to carry them out.
Share This With Your Friends
0 Responses